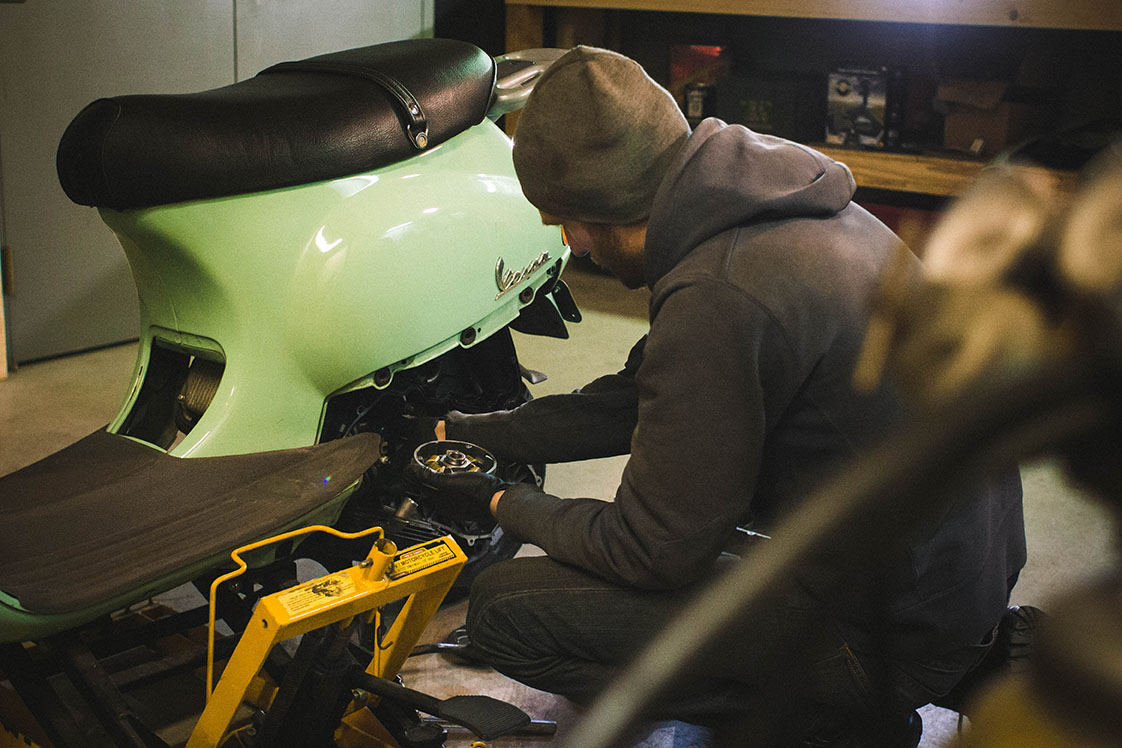 ABOUT
Mothership Moto is an independently owned and operated motorcycle shop located in Pittsburgh, Pennsylvania. We are motorcycle enthusiasts dedicated to helping fellow riders and builders alike keep their wheels rolling down the road.
We believe that motorcycles are a pathway to personal expression and self discovery. Our goal is to lead others into this community by providing quality service, parts, and custom work at a reasonable rate.
History
Mothership Moto was founded in August of 2016 by three friends who share a mutual interest in all things motorcycle. We have all taken our motorcycles on cross-country adventures...
Partners
Western Power Sports, Inc. — Based in Boise, Idaho, Western Power Sports (WPS) was incorporated in 1960 and distributes over 130,000 products that include offroad and street motorcycle, ATV, snowmobile, and watercraft parts and accessories to thousands of dealers nationwide.
WPS is currently the fastest growing nation-wide delivery system of powersports industry products and delivers these products through its regional warehouse network, with locations in Idaho, California, Tennessee, Pennsylvania, Indiana, and Texas.
Motion Pro — Motion Pro produces the best cables in the powersports industry. We work directly with top riders and mechanics in AMA Supercross, Motocross, GNCC, Enduro, ATV, Dirt Track and Baja to develop and test our products. Our new lineup of V-Twin cables offers a product for every need. From standard OE replacements to show bike custom builds, Motion Pro has you covered. We offer a full line of black vinyl OE replacement cables, performance cables, braided stainless steel Armor Coat cables, new bright silver finish Argent cables, and new Blackout cables featuring black fittings on black vinyl housing for the complete "blacked out" look.
Shinko Tire USA — Established in 1946, the Shinko Group began as a manufacturer of bicycle tires and tubes in Osaka, Japan that today has become a burgeoning manufacture of rubber products.
In 1998 the Shinko Group purchased the motorcycle tire technology and molds from Yokohama Rubber Co., and began production of these products under the Shinko Tire brand.
REVIEWs
"Wicked good guys with amazing, personal service! They kept me informed every step of the process and got my bike back on the trail faster than any other shop would have even been able to look at it. All the guys there have extensive backgrounds in riding both on and off road and have a true passion for life on two wheels. 5/5 easy." — Kenneth Deemer
"The best place I have ever had repair my bike. I have a Triumph Rocket 3. I have been to several dealers for service. These guys have, by a large margin, been the best service experience I have ever had. They were quite knowledgeable, got the repairs done on time and went above and beyond. I will certainly be a repeat customer!" — Jerry Fedell
"Great shop, friendly owners, attention to detail and totally reasonable rates. What more could you ask for? Will be back again and highly recommend." — Chris Harrison
"Great shop run by honest & hard working guys. Won't be taking my bike anywhere else." — Sarah VanTassel
"The guys at Mothership Moto are very kind and knowledgeable when it comes to vintage motorcycles. They are also very reasonable with their labor rates so I will only take my '73 CB500 there from now on." — Theo Hubbard